Subscription boxes are available for everyone from dog lovers to nerds. However, even with the saturation of the market, there is still money to be made with a subscription business. These five tips will set you on the path to building a successful subscription business.
Choose the Right Market
You don't have to reinvent the wheel when selecting what to sell in your subscription box, but you do need to ensure you choose the right market and niche. To ensure success, validate your idea before you launch. There are several ways to validate your idea, from polling family and friends, to setting up a landing page and collecting emails, to launching a Kickstarter campaign. Butcher Box used Kickstarter to launch their grass-fed beef subscription service.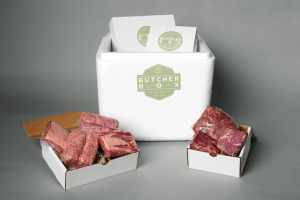 Sell Value Not Products
People buy subscription boxes because of the perceived value. Whether it's a feeling of exclusivity, getting more bang for your buck or solving some sort of need, your value proposition must be at the forefront of your thoughts. Once you're clear on the value you're offering customers, you can convey that value in your marketing efforts. Owl Crate bundles young adult books and merchandise that promises a "magical" experience around a fun them each month.
Set Pricing Based on Business Goals
Outside of what you'll sell, pricing is the most important decision you can make when starting your subscription box. The key is to not solely base your decision on being the cheapest box in your niche, but to make sure you price your product based on your desired goals and the value you're providing. Determine how much you're looking to make, and then make sure your subscription box justifies that price point. Blue Apron delivers ready-to-make meals on a subscription basis. The ingredients are advertised as high quality and farm fresh. The Blue Apron pricing breaks down meals on a per serving basis which allows the customer to more easily compare the value of a home cooked meal. While going to the grocery store might be cheaper than using Blue Apron, the combination of quality ingredients, expert recipe advice, and convenience provide many customers a convincing value proposition.
Market in Advance of Launch
Most people set up shop, open their doors and ask, "where are all the customers?" The truth is that for the best success, and to hit the ground running from day one, you need to start marketing long before you're ready to launch. Set up a launch teaser page that acts a "coming soon" announcement, and encourage people to sign up to be the first to know when you launch. Once that page is up, you should be in full-time marketing mode to drive traffic to your launch page. A large subscriber list pre-launch means you have built-in customers ready to buy on your first day of sales. All Grils Shave Club marketed their subscription launch through subscription marketplace, Cratejoy.  They document their success using photography, teaser emails, and Cratejoy's existing user base to generate an interest list that was converted into subscriptions.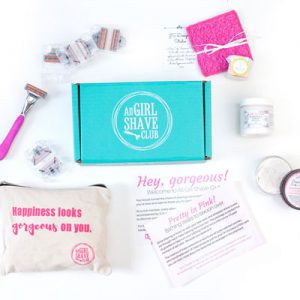 Know Your Ideal Customer
Knowing your ideal customer makes your marketing efforts easier and more effective. Take the time to do buyer personas for your ideal subscriber. Know who they are, what their age is, where they spend their time and money, etc. Once you have that information, create marketing campaigns that are targeted to their needs and wants, and promote those campaigns in spaces your subscribers frequent. Loot Crate's monthly subscription service is for fans of gaming, comics, science fiction, and other "geek" passions. Loot Crate sponsors content creators on platforms like YouTube to reach new audiences. For example, Critical Role is a web series based on Dungeons and Dragons and sponsored by Loot Crate.