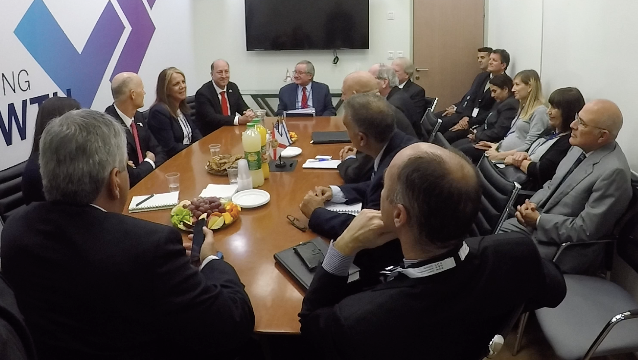 StartUp Nation Ventures partners with the Israel Innovation Alliance to to catalyze growth in economic development, job creation, and capital formation in the Israel, U.S., and Latin America Markets.
StartUp Nation Ventures (SUNV)
and Florida Governor Rick Scott traveled to Israel to launch the Israel-Florida Innovation Alliance with the
Israel Innovation Authority (IIA)
. SUNV is a Merging Traffic portfolio company that provides "High Touch Capital Investments" that help international companies transition to the U.S. and Latin American markets.
This alliance is designed to help Israeli startups leverage existing innovation clusters in Florida to get a foothold in the U.S. market. Governor Rick Scott said about the partnership,
"This agreement will provide vital resources to entrepreneurs and drive innovation forward in both Israel and Florida. In Florida, our focus on cutting taxes and reducing burdensome regulations has created a business-friendly environment so job creators can succeed, and we are proud to welcome and support the growth of Israeli small businesses."
For more information, read the full press release
here
.